Testimonials
Some of our most recent... "Dan and the team have been fantastic throughout the process from the initial design, build and launch! We're proud of what we have both achieved and look forward to working with them in the future in developing our online offering further"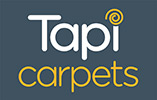 "Dan and the team have been a pleasure to work with from start to finish. Nothing was ever too much trouble and we're looking forward to working with them on many projects to come!"

"Having over 300 stores and multiple warehouses, using an off the shelf ecommerce platform was not an option for us. In turning to 360 they developed a state-of-the-art bespoke ecommerce system that suited our business model and processes precisely and have supported us on an ongoing basis as the online business has grown. We would have no hesitation in recommending 360 to anyone looking to develop their ecommerce business."

"360 have totally revamped our online business and taken us to the next level..."

"Dan and the team at 360 have been a pleasure to work with. Our new site looks great, is easy to navigate and has had a great response from our customers. The CMS is intuitive and makes editing our site quick and easy. We've already seen a boost in enquiries and bookings! The team at 360 is always on hand to help and have been excellent to work with. We would highly recommend 360 to other businesses looking to improve their online presence."

"You and the team have been a pleasure to work with and very helpful. I look forward to working with you all again"

"Justin and the team at 360 helped Collaborate create a website that really took us to the next level in look, feel and functionality. Most importantly it's one that we're all immensely proud of and are only too happy to direct people towards.
"I received one-on-one training in how to use the content management system behind the website and, despite being no expert in web design/development, can now easily update all of the relevant areas as and when I need to. In addition when an operation has proved beyond me, one of the team has been on hand to help out swiftly and effectively.
"One of the things that impressed me most when dealing with 360 was their ability to judge my level of knowledge and interest in web design/development and tailor the level of support offered accordingly – this has enabled me to learn lots of new, useful skills.
"I would happily recommend 360 to any person or company looking for a new website."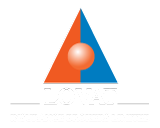 "Following a meeting with 360 they fully understood and took on board what we wanted from a new website to promote our popular 'Elite Rowing Insurance Scheme'. They designed and built a new site including a quote & buy system. It is modern, sleek, eye catching and very easy to navigate to provide our clientele with all the necessary information they need concerning this special scheme. Since its launch the number of enquiries and new policies taken out has nearly trebled and we have no doubt that a lot of this is down to the design and ease of the new website."

"Just wanted to pass on that Umzamo are very happy with the new site and wanted to thank us. The group CEO at the top of all the companys wanted to also thank us and say that the new site is spot on, so well done to all!"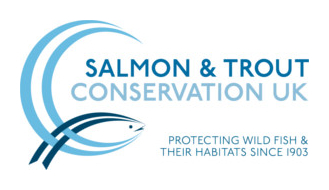 "Just to let you know that the feedback for the new site has been nothing but positive, so many thanks to you and the team for doing such a good job!"

"It was great to meet you too and thank you for presenting to us, everyone is really pleased with the design of the website and the professionalism of the team at 360" "The team at 360 are brilliant to work with. They really took the time to understand exactly what was required and their ongoing communication has always been excellent. We are delighted with both the new website they produced along with our refreshed branding."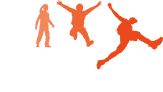 "We are extremely happy with the professional and friendly service we receive from 360. They always go the extra mile to help you succeed - we've seen our website traffic grow exponentially. We would highly recommend them. The 360 team are always quick to respond to any emails and they very quickly resolve any issues or work on new developments to the website."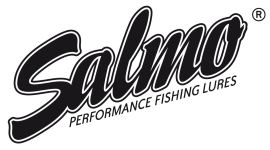 "I have been privileged to work with 360 who were introduced by recommendation. The 360 team have made the whole business of creating a detailed and flexible website a simple process. The site is simple, easy to use and now includes some extremely technical business reporting protocols that have far exceeded my original brief. Not only that, the consultation process has been extremely friendly and efficient. Add all that to the keen price and the added benefits that come with the aftercare package and you have one heck of a deal. Not only am I delighted with the results I am also more than happy to recommend them and their services to any business that's considering setting up an ecommerce branch to their operation. Great stuff."

"We've been working with 360 for nearly five years and what has always impressed us is the 'can do' attitude and willingness to solve a problem rather than simply say, it can't be done. We always valued the counsel of the senior developer we work with and his knowledge of the market and instinct to keep us clear of any foolhardy decisions in terms of what we want to do with our product is what makes 360 stand out from the crowd. We'd recommend them time and time again." "Dear Dan and team, we can't thank you enough for all your hard work to create and launch our brand new website. It's been incredible working with a team of perfectionists that pay such close attention to detail. All the positive feedback we've had from staff, parents and governors is proof of your fine work. A toast to you all!"