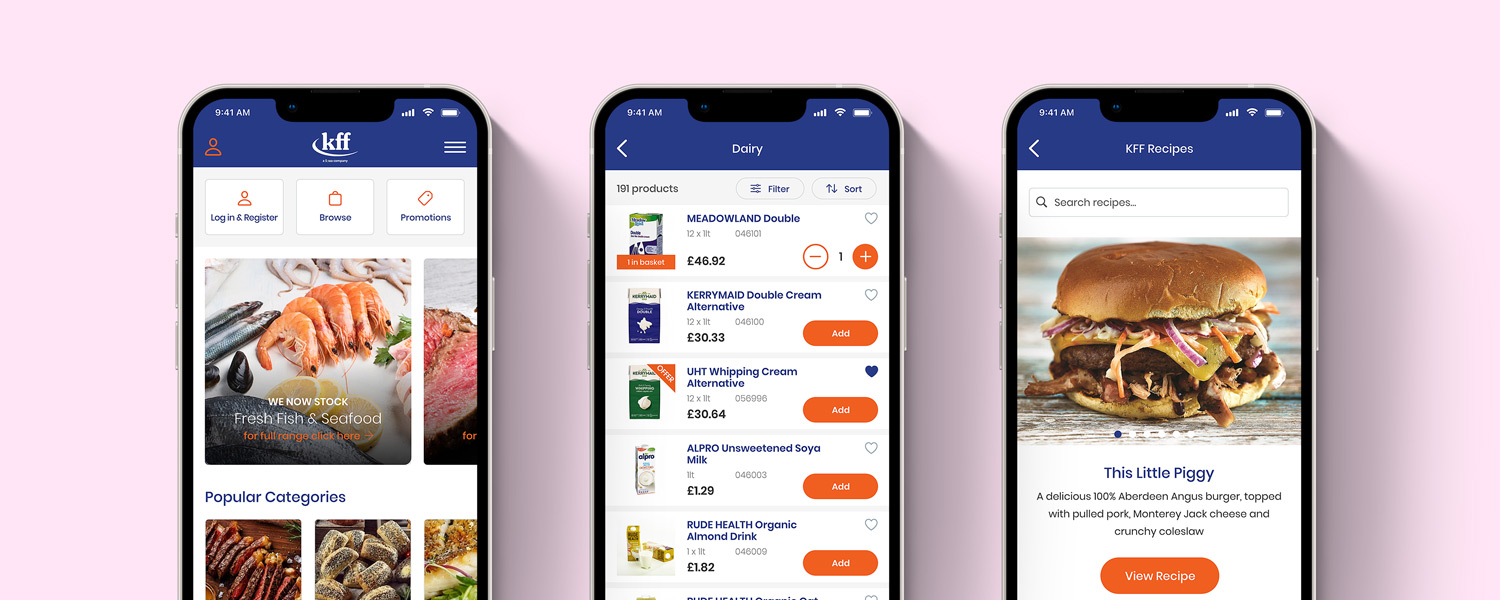 iPhone & Android App Developers
In today's fast-paced world, we tend to show preference to tools that will save us time, energy and stress. A well-designed app that solves a real-wold problem for your customers can be a powerful tool and result in a significant up-turn in customer loyalty. When customers feel like you're prioritising their needs, they will reward you with returning custom. For some businesses, particularly online retailers, or those requiring regular interaction with your customers, apps will make the difference when it comes to edging out competition and providing a best-in-class, streamlined user journey.
Apps are also able to harness native functionality from a device where it may be otherwise unavailable through a website. This can include push notifications to keep your customers informed of important updates, greater personalisation and customer preferences, access to the device camera or GPS, as well as the ability to function without an internet connection. An app will also sit on a user's device, providing greater brand presence, which is reflected in the fact that users spend the majority of their time when on a device using apps, rather than websites.
Our team have extensive experience researching, designing and building apps for iOS and Android to deliver outstanding experiences within a budget. If you're not sure whether an app would benefit your business and would like to discuss this with a member of the team, why not get it touch.