360 Launch New App for Kent Frozen Foods
27/11/2021
360 are proud to announce the launch of a brand new e-commerce app for Kent Frozen Foods, allowing customers to order high quality food and catering supplies with greater speed and ease than ever before. The app synchronises with the kff.co.uk website, offering customers a seamless multichannel route to purchase.
Bespoke App Design
The kff app went through a fully bespoke design process, beginning with research and competitor analysis and continuing through to high fidelity designs and working prototypes. Following a completely tailored approach allowed us to deliver a finished product that represents the brand well and combines some of the best features from leading grocery apps. Developed for iOS and Android, the app looks and behaves in the same way regardless of your platform.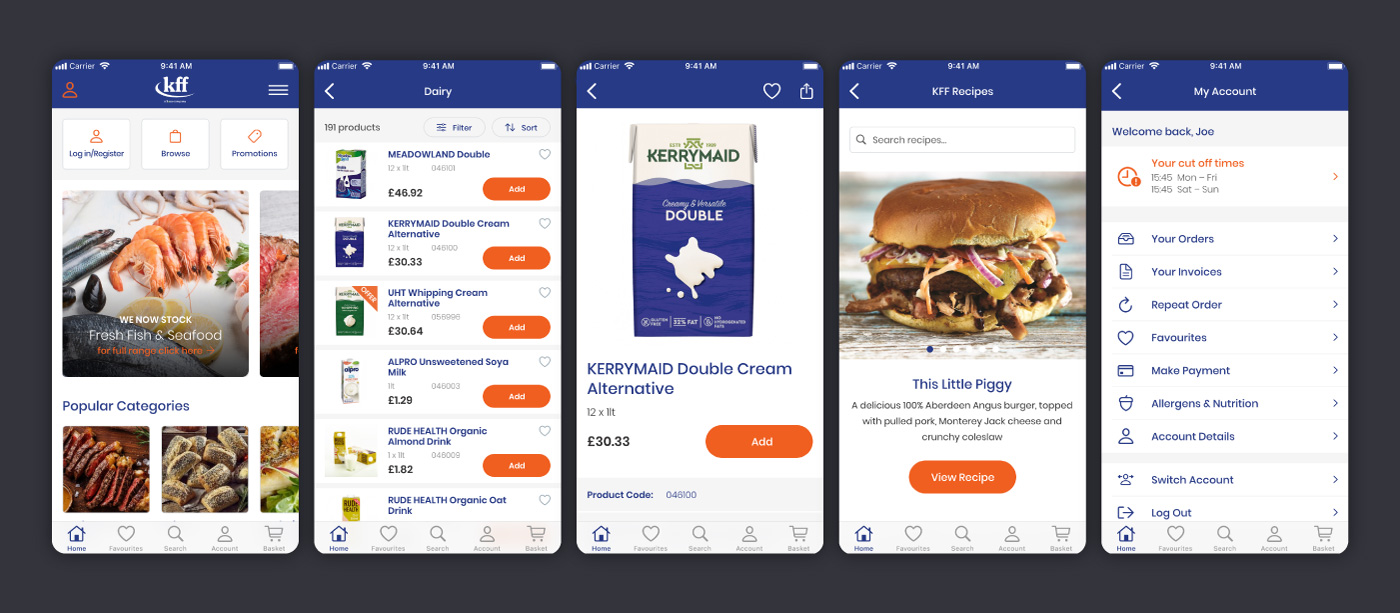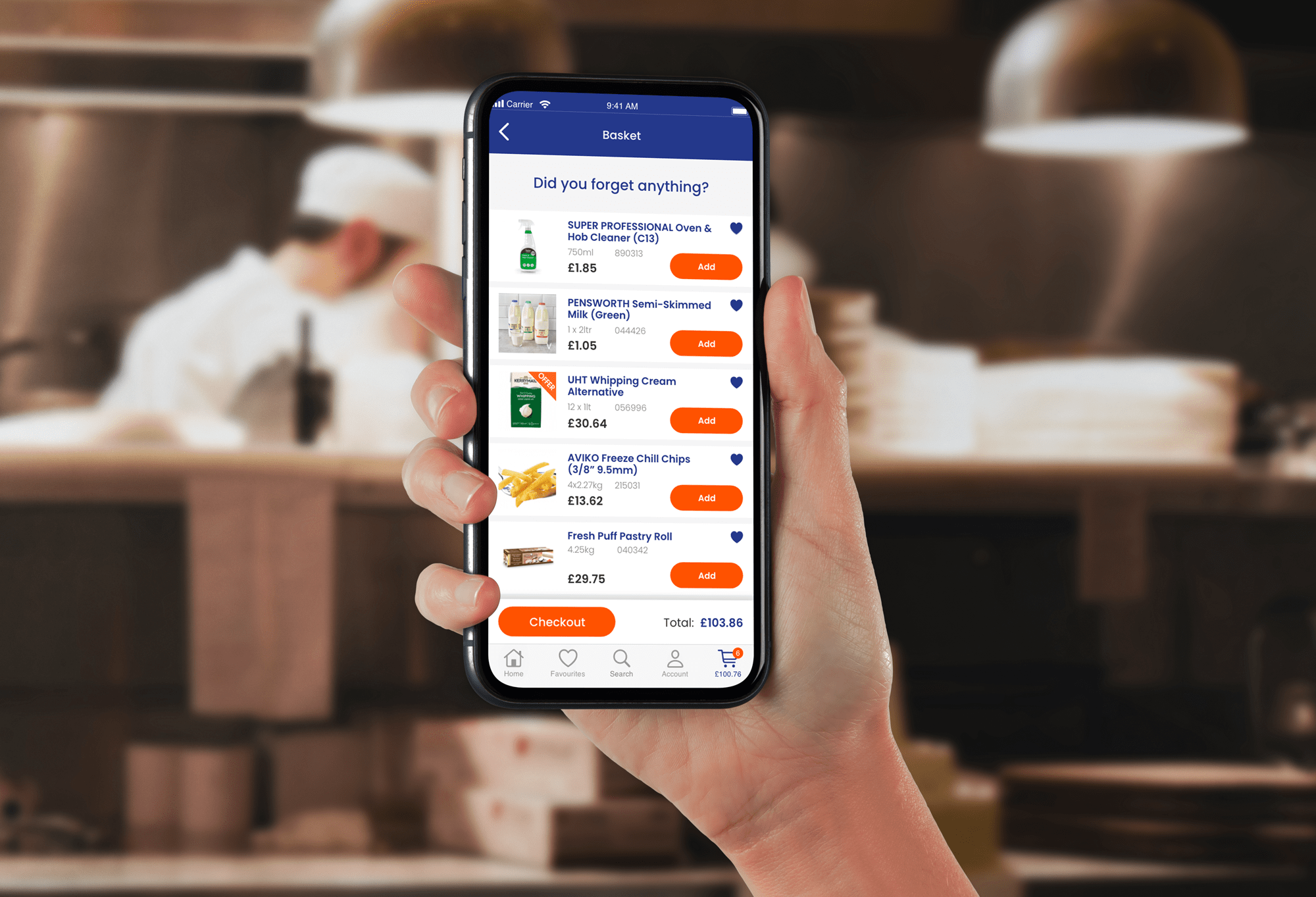 Improved UX for customers
The new app also offers some great User Experience (UX) enhancements to add additional value to customers, including basket and Favourites synchronisation between website and app, as well as push notifications to keep the customers abreast of important updates. The account section and order histories were also streamlined to ensure that managing your account or re-ordering products is faster than ever.