360 Launch New Website for Poole Waite & Co Ltd
24/05/2021
Poole Waite & Co Ltd are a long-standing ironmongery and hardware store, based in Clerkenwell Road, London. As part of a wider digital campaign, 360 are proud to announce the launch of a brand new website.
Branding
The project began with the re-design of the company logo, which needed to feel modern and bold, angled both towards trade customers, as well as the general public. The final colour palette of 'Orioles Orange' and 'Black' offers great contrast, whilst the typography helps to leverage the brand towards the construction industry.

Website Design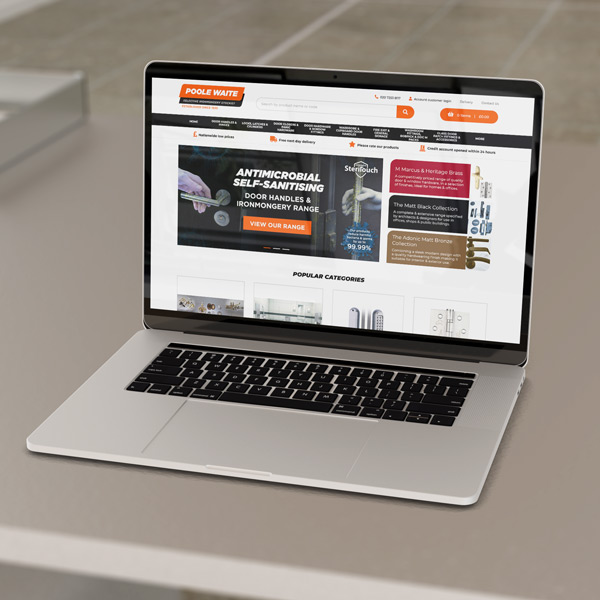 With hundreds of products to choose from in an array of colours and finishes, we needed to create a versatile platform to showcase the many products available. Bespoke information pages were also created to help guide users through industry standards and services Poole Waite & Co can provide to its customers. The website is fresh and bright, with splashes of orange where prominence is needed, such as call-to-actions.
From the usual product pages, which feature colour variations and incremental pricing for bulk purchases, to creating credit application forms and PDF download pages, the website is full of resources and information to make users' journey as smooth as it can be.
Ensuring the website was mobile-friendly for traders on the move was imperative, and as such, every page was designed with mobile in mind first, which is best practice for UX and SEO purposes.