Colours of the year 2021
18/03/2021
PANTONE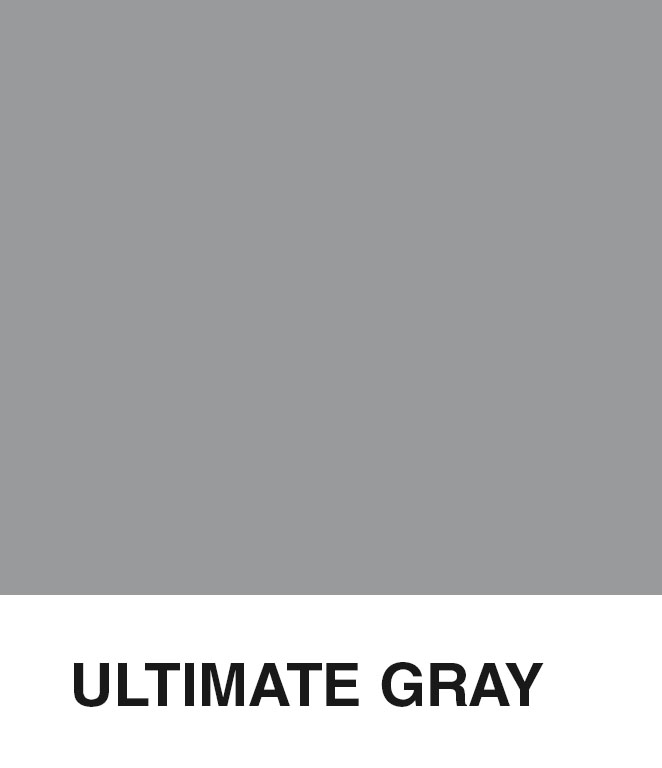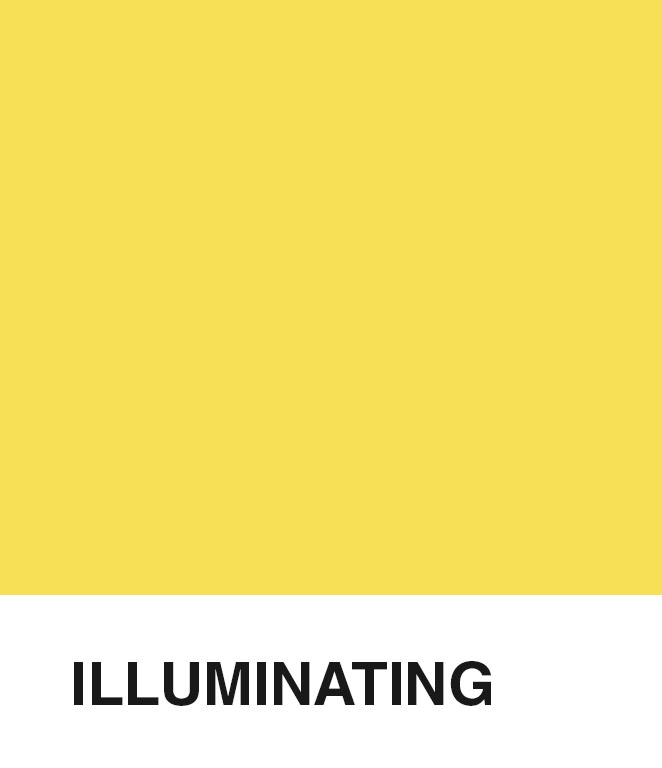 This year PANTONE have released two colours of the year: Ultimate Gray and Illuminating. Ultimate grey is a pebble grey, used to signify dependability and solidarity, while Illuminating is a bright yellow shade, looking to bring energy and clarity to the uncertainty we have all faced over the last twelve months.
In their own words:
"The union of an enduring Ultimate Gray with the vibrant yellow Illuminating expresses a message of positivity supported by fortitude. Practical and rock-solid but at the same time warming and optimistic, this is a colour combination that gives us resilience and hope. We need to feel encouraged and uplifted; this is essential to the human spirit. Leatrice Eiseman, Executive Director of the Pantone Colour Institute"
Last year PANTONE chose Classic Blue as their colour of the year for 2020. This was a medium shade of timeless inky blue, which looked to be a nod back to their first-ever colour of the year in 2000 – Cerulean Blue. This year, however, PANTONE has chosen to look forward and to envisage the light at the end of the tunnel as we try to stick together and move away from the turbulent year that was 2020.
Dulux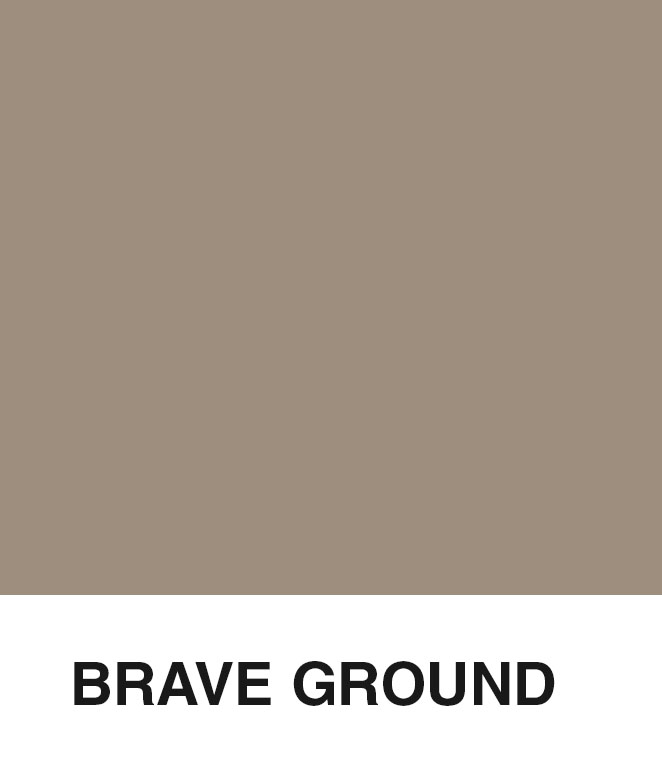 The colour experts at Dulux have chosen Brave Ground as their colour for 2021. This is an earthy, neutral brown, almost suede-like in tone. Brave Ground is encapsulating how we are all finding out what really matters in our lives during the lockdown and finding a new way to progress in this ever-changing world we now find ourselves living in. This is a warm, balancing, and fresh colour that brings you back in touch with nature, which we all hope to be seeing more of this coming year.
Brave Ground pairs well with other neutral shades, or bright pops of pink, blue or orange for a bold statement combination.
Benjamin Moore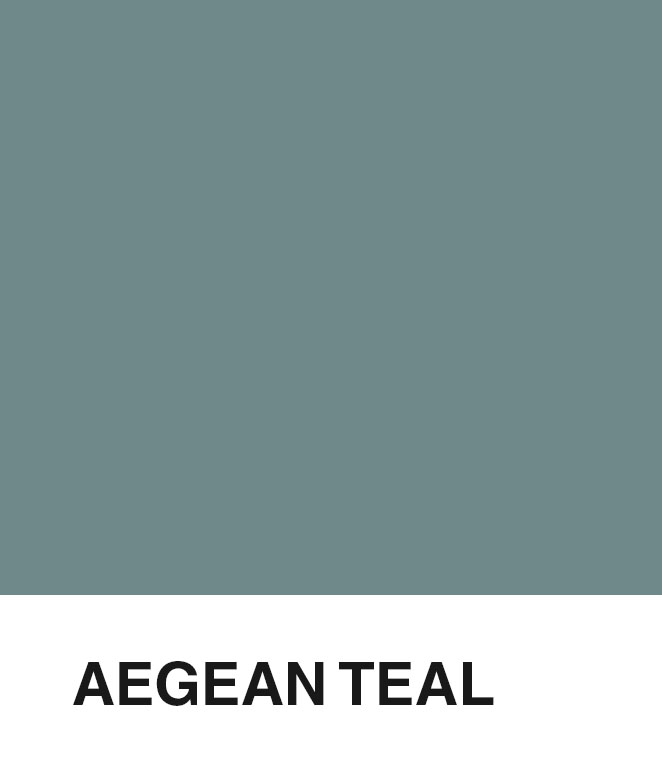 Aegean Teal has been selected as Benjamin Moore's colour of the year. Aegean Teal has cool undertones which keep this bright shade of blue looking modern and classy. The blue and green hues work perfectly together to create a serene space to reflect and relax in after the tumultuous year of 2020. This shade could also be a continuation of the main theme of 2020's colours, which focussed on being closer to nature.
This colour compliments other lighter shades of blue, warm reds and yellows as well as neutral tones of beige for a cool or warm natural palette.
Valspar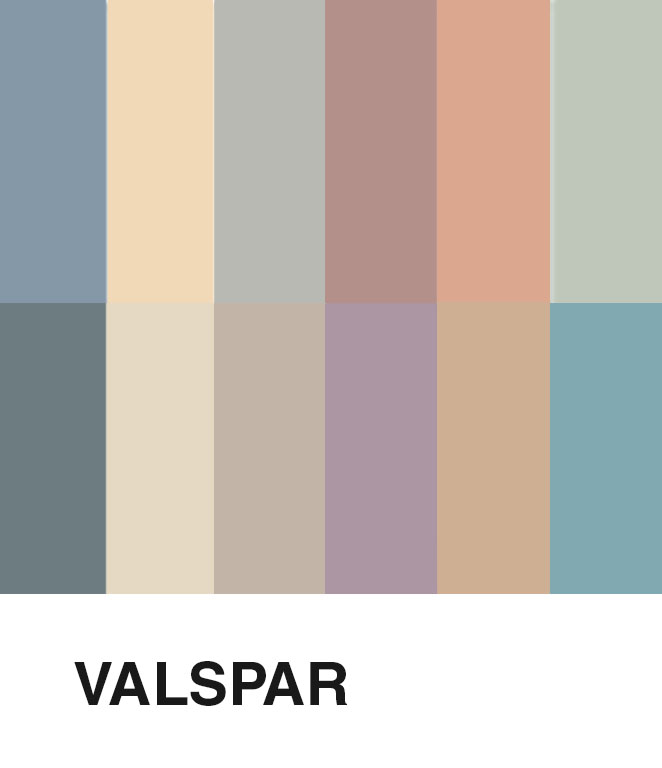 Valspar have gone all out again this year and have picked 12 of their favourite colours. The collection is made up of muted shades, paired together to help create safe, comforting spaces, especially keeping in mind those that have to spend much more time at home. The colour range includes soft hues of blues, greens, reds, and more neutral tones. These also vary from cool to warm, to bring a calming yet energising feel.
Behr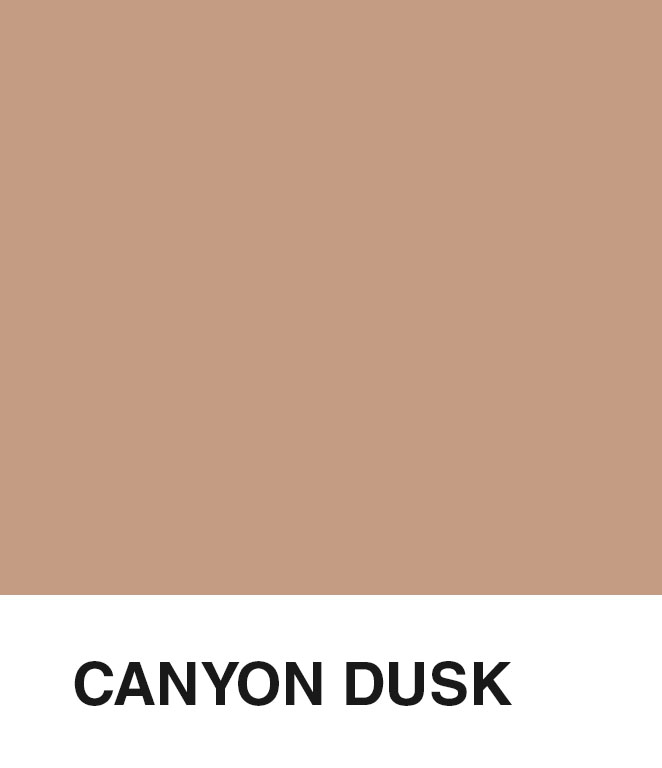 Behr's choice this year is Canyon Dusk – an indulgent shade of terracotta with warm, peachy undertones, reminiscent of the sun just starting to set on a warm summers evening. According to the Behr colour specialists, the moment after sunset brings the promise of a new day, which this warming colour evokes. It also provides a sense of feeling connected with nature or being cosy at home, which can promote feeling grounded and peaceful.
This is again following the trend of optimism, calm and a fresh start, which many of us are looking for in the early days of 2021.
Farrow & Ball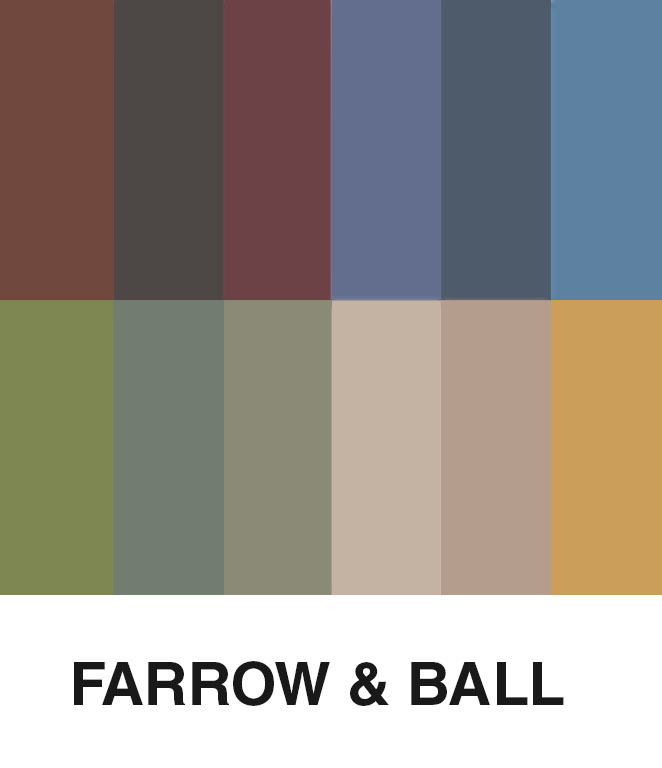 Farrow & Ball have also selected 12 colours and put them into four groups: Rich and Warm Hues, Clean and Timeless Blue, Natural Greens and Earth Colours. Rich and Warm Hues include rich red colours to help you feel comforted and cosy, all offering a touch of luxury. Clean and Timeless Blue features more toned-down shades of the hue, to bring a more traditional feel while having a calming and stabilising effect. Natural Greens bring the feeling of nature into your home and invite a soothing mood into your environment. Finally, Earth Colours use two warm browns paired with a bright turmeric yellow shade, again to have a calming effect and to bring us closer to nature.