Consumer trends update for 2022
02/03/2022
While restrictions have been lifted and the pandemic appears to be coming to an end, we are still living in times of uncertainty and significant change; the Russian invasion of Ukraine is but one example of how rapidily a situation can develop that affects the entire world, yet there are many more we could choose from. These environmental factors have contributed to a huge shift in consumer behaviour and expectations, which are crucial for businesses to be aware of. We've identified four growing trends that we feel are important for businesses to be aware of.
Conscious consumerism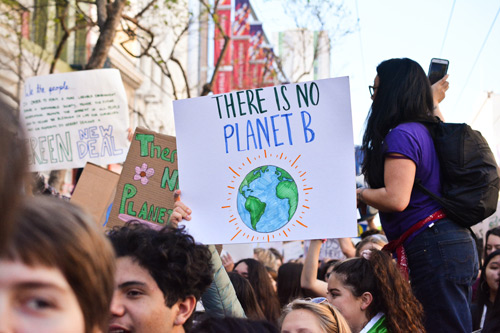 People are waking up to the detrimental effect humanity have had on each other and the planet – whether that's causing environmental damage, or injustice and unethical practice in the supply chain. Consumers are increasingly showing a determination to use their purchasing power to reward businesses that align with their own values, and to avoid those who do not. In the past, people would make purchase decisions simply based on whether they wanted an item or not, without giving much, or any consideration to the values behind the brand. Nowadays, consumers are extremely conscious of where they spend their money, and are asking much more of brands they support through their custom. More and more people are boycotting brands that are not environmentally or ethically sound. It is therefore increasingly important to reflect on your own business values and the impact your products or services have on the world; this might highlight a need to reimagine how you operate, or simply encourage you to communicate what you're already doing well, in more effective way. Understanding your impact as well as what's important to your customers and aligning yourself to these issues will become increasingly important as customers continue to hold businesses to greater account than ever before.
Conversational ecommerce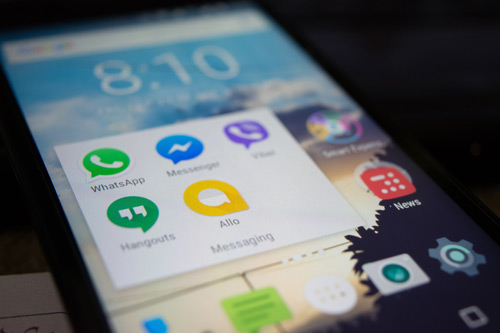 While instant messaging and instant communication in general has been a big part of our lives for years, it has only recently become a major feature of the ecommerce industry. In a nutshell, the term refers to when online retailers use a chat app, a chatbot, a voice assistant, or a messaging platform to provide personalised assistance to a user for sales or customer service purposes. It gives online retailers the opportunity to connect with customers and offer a personable, helpful experience. This is particularly crucial for companies that are solely online, as a customer cannot go into a store and ask questions or receive purchase guidance. Offering users quick access to expert advice can reduce the distance between prospect and purchase and is an extremely effective feature to provide customers if you want to get ahead of competitors.
Immersive experiences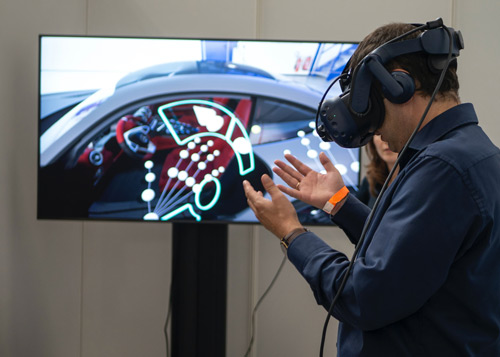 Users are starting to expect more from their online experiences with brands. They expect your website to be seamless, easy to use, helpful and enjoyable. Immersive experiences, VR and AR technologies are becoming an increasingly common method for not only making a user's experience better but also fun. We have seen some brands use VR for various campaigns to spark interest with their futuristic, inventive approaches. However, these experiences often require a headset and other equipment not readily available to every user and are therefore slightly further off becoming mainstream. There are brands however that are using VR and AR in a more accessible manner to help promote and sell products. For example, IKEA's app 'Place', where you hold your camera up to a room and drop items of furniture into it. This is a great example of a brand using current technology in an accessible, fun, and useful way.
Content marketing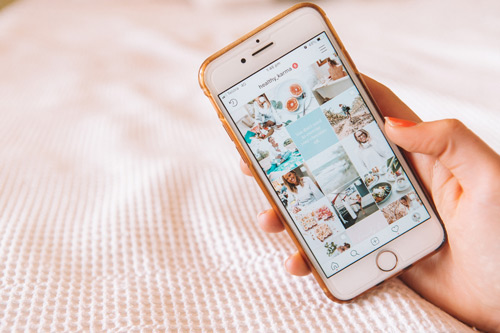 You may have noticed that social media is now much less about sharing content with friends and family and a lot more about brands promoting and selling their products. This is because content has become a powerful way to build more trusting and engaging relationships with customers. Good content marketing can build the credibility of a brand overtime and can be a rich source of new leads. This is because consumer preferences for learning about products and brands are shifting, with old-school methods of advertising, like TV Ads, being far less charming to today's consumer. Research has found that 70% of consumers would prefer to find out about brands and products themselves, through content, than more traditional methods.