Pantone's Prints Charming
12/08/2019
Pantone are one of the leading trend setters when it comes to colour - releasing a colour of the year and other design trends periodically that inspire designers from all backgrounds, from digital design to interior design and fashion.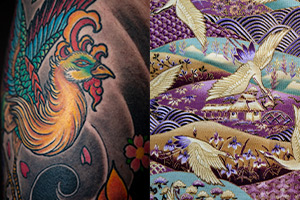 Pantone have highlighted a growing trend that sees patterns typically used in more traditional tattoos have been adapted to work with textiles, and interestingly, the other way around too. The bright but slightly muted colours of body art are being used in combination with classic tattoo designs to create luxurious looking textiles for use on bags and printed onto silk scarves.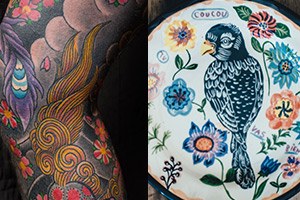 Patterns from fabrics have also inspired tattoo designs over the years, from floral artwork to more traditional styled designs. Geometric patterns that are often found in fashion and interior design are becoming a popular tattoo choice too as people explore new ways to express themselves. Is the way soft fabrics and textiles are mingling with the perceived harsher world of tattoos a sign that tattoos are becoming more accepted by society?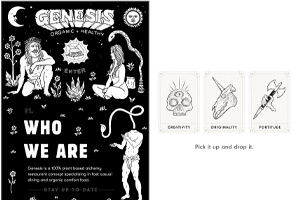 These inked designs have also found their way into graphic and web design. Usually used to create a striking illustrative impact on a homepage, they can be used to tell a story or give a feel to the brand itself. The Genesis website is a great example of this line art approach, which works well for website design and other branding materials to promote the overall brand message and create interest with the users.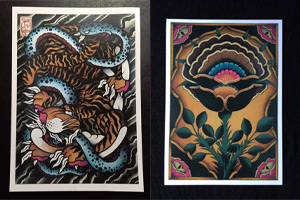 People are also introducing these patterns and colours into their homes too via prints and stickers (amongst other things). Prints like the ones shown are becoming increasingly popular and some tattoo artists are turning their tattoo designs into decorative pieces for sale that can be displayed around the home.
The colour scheme Pantone have released in homage to this trend is a blend of playful, yet gentle colours. Some might see this time-honoured selection as nostalgic, but they can be used in a contemporary way too, complimented by Jet Black to create a real statement.