Colours of the Year 2023
12/01/2023
The leading experts in colour standards and interior design have released their picks for colours of the year 2023. As usual, we've compiled their picks into a short list to help keep you updated on this year's trendiest colours.
PANTONE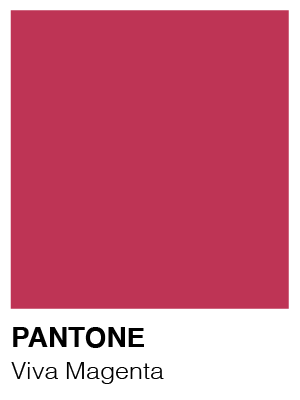 A perfect balance between shades of blue and red, Pantone have announced Viva Magenta as their 2023 colour of the year. This is a powerful colour that Pantone have described as being "brave, fearless and pulsating". They believe that with the shock of the coronavirus in the rearview, Viva Magenta perfectly represents our turn to the future, with feelings of optimism, resilience and creativity. Executive Director, Leatrice Eiseman, says:
"In this age of technology, we look to draw inspiration from nature and what is real. PANTONE 18-1750 Viva Magenta descends from the red family, and is inspired by the red of cochineal, one of the most precious dyes belonging to the natural dye family as well as one of the strongest and brightest the world has known."
The goal behind this annual campaign is to influence the wide world of art, fashion, design and beyond, to incorporate their chosen colour. Pantone hope Viva Magenta will be the 'it' colour for 2023.
Dulux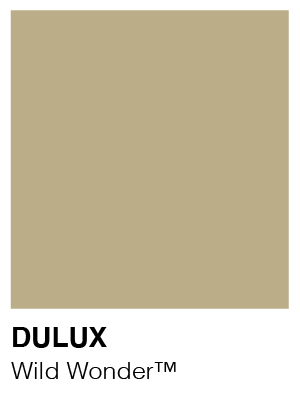 The colour experts at Dulux have named Wild Wonder™ as their colour for 2023. Like Pantone, every year Dulux gather their experts to translate global insights into a colour that effectively represents the "mood of the moment". Inspired by nature and positivity, this warm shade sits somewhere between tones of olive and beige. Dulux have also released four colour palettes that perfectly compliment Wild Wonder™.
Farrow & Ball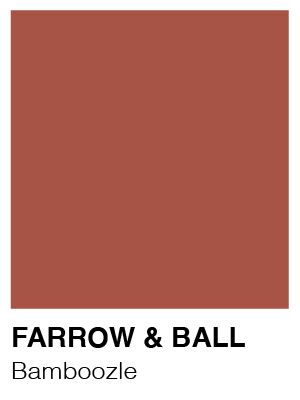 Farrow & Ball have released 'Bamboozle' as their colour for 2023. However, this deep tone of red is just one of 11 new colours they have released as part of the 2023 colour palette. They have described their new range as;
"…inspired by moments of joy, comfort and refreshment to bring delight to your decorating. The first additions to our much-loved colour card in four years, these versatile new shades range from a lively, flame red to a delicate pink. With our signature richness, depth and extraordinary response to light, each one is unmistakably Farrow & Ball."
Behr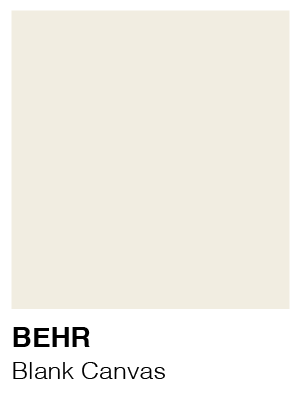 Behr's colour of the year is 'Blank Canvas', a warm, neutral white designed to create a welcoming atmosphere. Behr say their customers are craving tranquillity and a sense of cleanliness and calm in their homes, and Blank Canvas is designed specifically with this in mind. In contrast to the bright icy whites that once dominated home interior, this off-white is warm and inviting. Behr's experts have also selected a range of colour combinations that group perfectly with Blank Canvas.
Valspar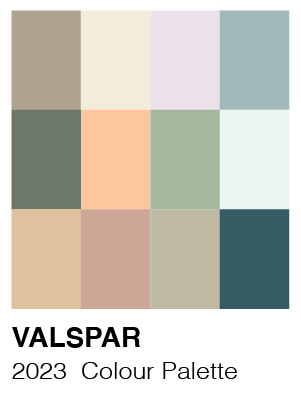 Instead of choosing just one colour, Valspar have selected 12 to be their 2023 colour palette. Their shades range from a warm white, all the way to rich earthy tones of Blue. The colour palette has been developed with versatility in mind, so no matter your interior style, there's something for everyone. Valspar have described their palette as:
"Trend-worthy and forward thinking, the Valspar 2023 Colours of the Year are beautiful, liveable, ready-to-go shades that restore and rejuvenate any space."
Benjamin Moore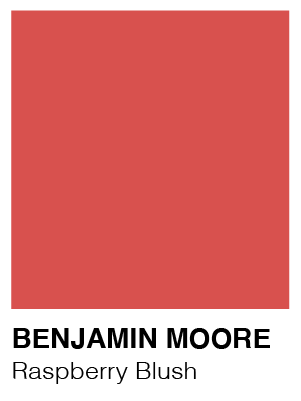 Benjamin Moore have announced 'Raspberry Blush' as their 2023 colour. This electric combination of red, coral, orange and pink is a bold, unapologetic choice, sure to make a statement in any setting. They have also released an accompanying colour palette of 8 different shades, which aim to encourage creativity and push the boundaries of traditional interior colour. Benjamin Moore's marketing director Andrea Mango explains this daring choice by saying:
"People are ready to bring colour back into the home, taking a step outside their colour comfort zones."