Is it worthwhile adding a Link Bar to your navigation?
20/11/2018
Link bars are small areas, typically on the home page of a website, where you can feature links to a selection of your most popular pages. Link bars provide customers with a better overview of what your website offers and easy access to the most popular areas. They also reduce the number of clicks users have to make to get to these pages, especially if your website uses a traditional expanding/pop-up navigation system. Allowing users to get to these sections faster, with a sinlge click, provides a much smoother and more rewarding experience.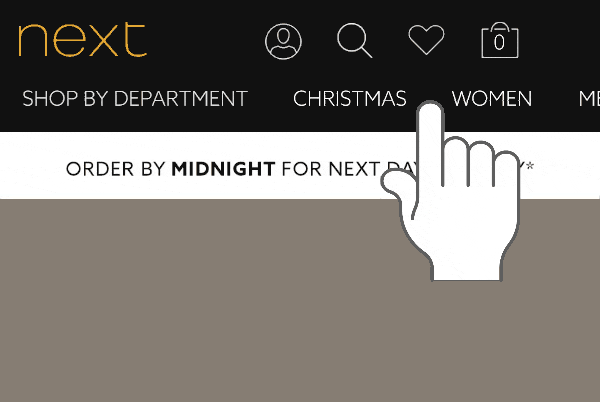 Link bars can be styled in many ways: from simple text links, to buttons or images that compliment your brand and website design. Scrolling link bars that you can swipe through offer the possibility of displaying a potentially unlimited amount of links without using up valuable screen space. This can even be used as an alternative to your entire menu bar, as in the Next example. Stacked link bars are also popular and generally feature a smaller selection of links presented all together so they're readily accessible.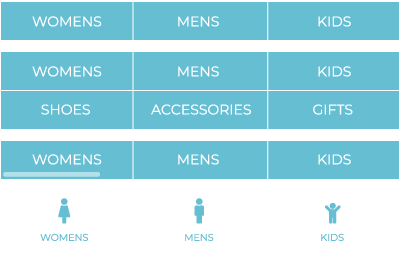 Let's take a look at an example of how you might use a link bar in practice. If you were a clothing retailer, a link bar could be used to encourage traffic to some of your top categories, e.g. womens, mens and kids. Analytic software such as Google Analytics allow you to determine which pages are the most popular and therefore which pages the majority of customers will want to get to quickly.
A/B tests measuring the performance of link bars, commissioned by a large online retailer, found that sales were higher when a link bar was present on the website. Simply adding a link bar to the home page led to a 5% increase in sales over 28 days, and the pages included in the link bar received 10-12% more page views than before. The same company also tested this on a much smaller website that received less traffic and found that sales increased by 29% over 14 days after just three links to their main product sections were provided in a link bar.
Link bars are becoming more common with big retailers such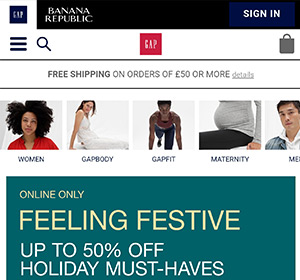 as GAP, Next and eBay. Whilst having a (now common) 'hamburger' style menu is still an effective and intuitive way for mobile users to navigate through your whole website, link bars are generally one of the first things users notice and interact with, making a strong case for their permananet presence on the home page. An improved customer experience will naturally lead to reduced friction in their journey and often higher conversion rates.
If you're interested in adding a link bar to your website, please contact us today and speak to a member of the team.