Web Design Trends for 2019
18/01/2019
Chatbots and Live Chat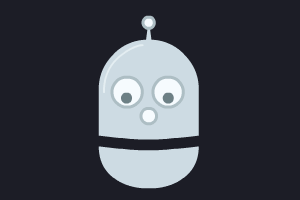 You've probably seen chatbots on websites for a while now, but due to AI improvements and the kind of immediate response that users' demand these days, they are becoming more popular than ever. Whilst chatbots are getting more advanced, they are still limited by the specific questions they can understand; however with AI added in, chatbots can learn autonomously how to better understand what we ask and the answers to give in return.
Live Chat is also growing in popularity, especially with online retailers, and is useful alongside traditional telephone support since it can reduce the burden of phone calls on businesses whilst maintaining good levels of customer service. Although there may sometimes be a short wait time, you are rewarded with speaking to a human being who can usually help with most of your problems or queries.
Minimalism Simple, clean aesthistics are still ever-popular. Although they may not suit all businesses, minimalist design offers clarity in terms effectively communicating your main marketing messages, and also great user experience since users can quickly and easily navigate through the website without the complication that cluttered sites can sometimes bring. Not only do well-executed minimalist designs look great, but they can also help behind-the-scenes too in terms of keeping your website code streamlined, leading to faster builds and faster page loads. If necessary, you can give a very minimalist website a lift by adding in a pop of colour or some high quality images and it'll feel like you've re-designed the site. Don't strip out too much space though in the name of style or your user experience will suffer and so will your customers!
Natural Shapes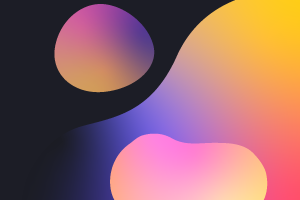 Natural, fluid shapes are in, and they can bring your website design to life. Consider using slightly curved lines instead of dead straight ones, or adding in some elegant blobs of colour in a simple or dramatic way. Using curved lines can give the illusion of movement and softness to a grid based design and appears friendlier and more approachable to the user (assuming it compliments your brand identity).
Creative Parallax
Taking your users on a journey of exploration around your products and services is a great way to drive engagement, and parallax offers the perfect tool to facilitate this as you scroll down the page. Parallax essentially allow you the have multiple layered background that act independently of each other, allowing you to animate objects so they moving across the screen as you scroll, or have content fading in or out for example. Parallax can offer users a more dynamic and immersive experience if you really want to pitch your key messages to them in a dramatic way. It can be used in a felxible way, whether you feel the need to create something sleek and modern, or something bold and playful.
Augmented Reality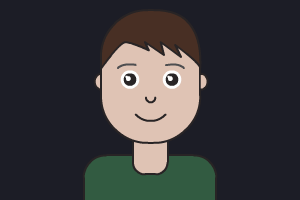 AR is slowly getting more and more popular for business in websites and apps, and may be a worthwhile investment depending on your products and services. Due to advances in mobile technology, most mobile devices now have a camera that can be used in a variety of ways. AR can for example allow you to take a photo of yourself and digitally try on different pairs of glasses or clothes in a virtual mirror before you go ahead and purchase them. You can even get business cards designed, which when scanned, come to life on your screen, showing your company's logo in 3D or a little animation showing what your business provides.
Sticky Elements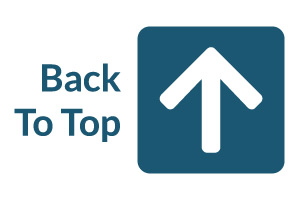 Many websites are adding 'sticky elements' to their pages to help you navigate quickly to useful places. From sticky 'back to top' buttons that appear as you scroll, to live chat buttons, social media links and even navigation menus, this is a growing trend that is likely to continue. If you have a long page, adding a 'back to top' button can enable users to get back to the menu or filters swiftly. Similarly, adding 'sticky navigation' means that no matter how far you scroll, the menu is always at the top of your browser window, ready for you to use. Whilst your website header may be large and contain various items, 'sticky navigation' is generally a more streamlined version so that it doesn't take up too much valuable space. Of course, adding too many sticky elements can clutter the website and become annoying to users, so try to only use one or two at a time!
Animated Backgrounds
Videos in the background of websites have grown in popularity over recent years, but they do impact on the page load time. Animated backgrounds however are an alternative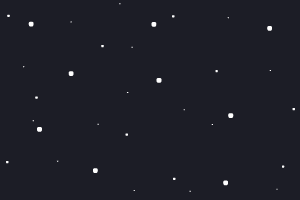 to the use of videos and are created using purely with code, using CSS and JavaScript, which is much lighter in file sizes than video files and lot faster to load. These can vary from simple designs, such as dots floating around the screen, to complex animation with characters moving about in a scene. You can even make these backgrounds interactive so that the the colour or lighting changes as you move the mouse over design, or to allow you to push an object in the background around. Don't make them too distracting though, or this could annoy users and divert them from your content; simplicity and relevance is key!
Responsive Design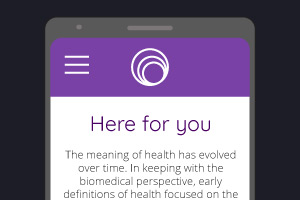 Ensuring your website functions well on mobile devices is not going to lose importance anytime soon. It is essential for both the SEO-friendliness of your website, as well as its ease-of-use. So many people use smartphones to access the internet now that having a responsive website that works as well as possible is a must. Users expect your website to work just as well, if not better on their smartphones and tablets. If a visitor lands on your page and it isn't mobile friendly, they are likely to leave very quickly to find an easier-to-use alternative. This can leave you with a high 'bounce rate' and can effect your SEO rankings negatively over time.
Microinteractions
Microinteractions indicate changes in users' interactivity with your page. These can vary from underlining a link on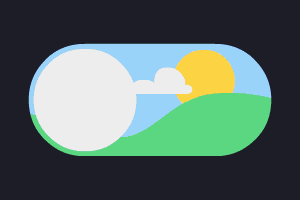 rollover and loading bars, to a zoom function on an image. They are usually fairly small and subtle interactions that make all the difference to the user. Microinteractions guide the user towards what they should be doing or what effect their interaction is having and rewards them with suprising little moments of colour and movement. These are usually quite simple in design but can be jazzed up to be an explosion of colour and animation.
If you'd like to find out if any of these trends could be beneficial to your business, contact us today!